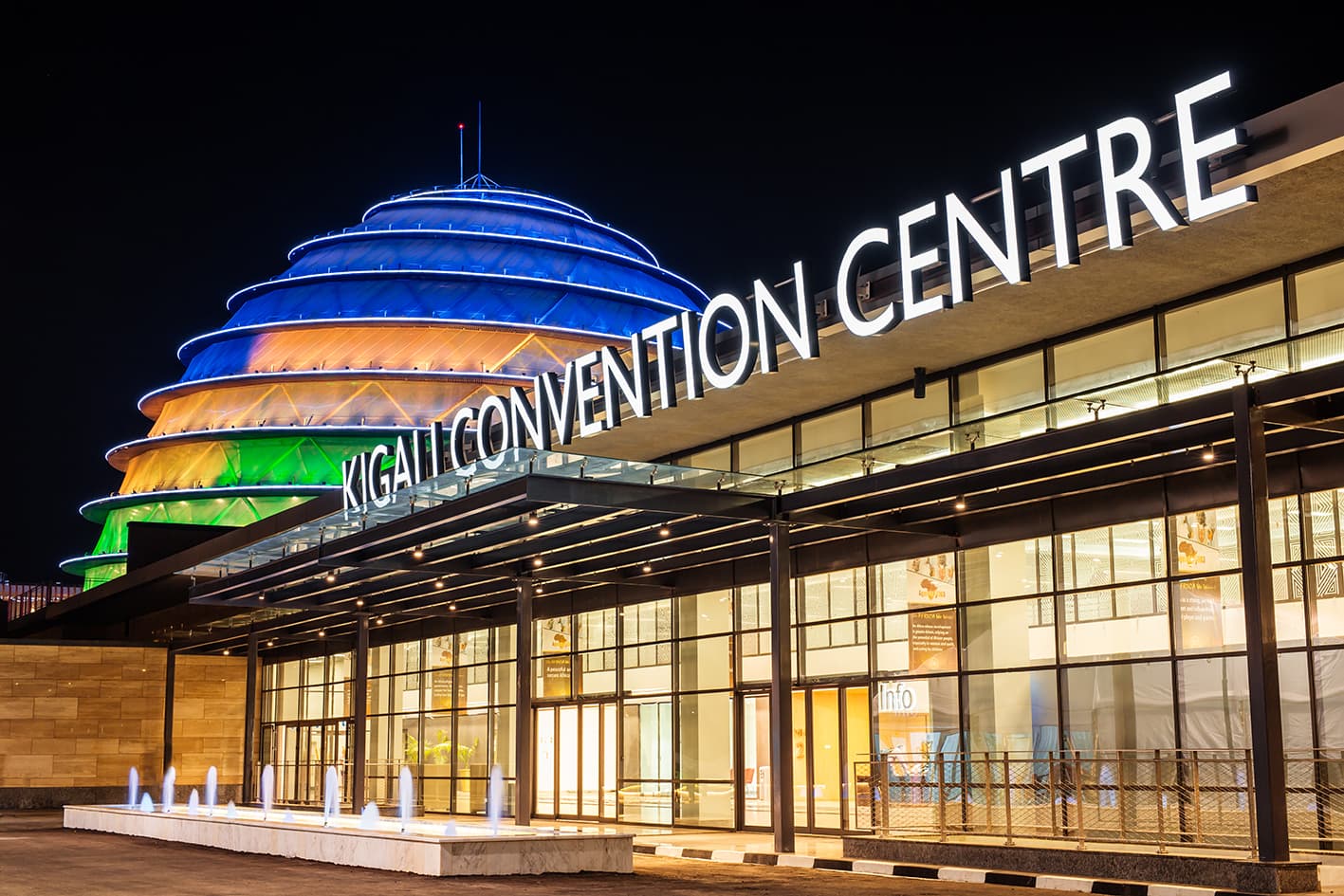 Photo credit - Kigali Convention Centre
The WCRP Open Science Conference 2023 (#WCRP2023) will take place in Kigali (Rwanda) and online on 23-27 October 2023 at the at the state-of-the-art Kigali Convention Centre.
In 2016, Rwanda's capital city unveiled the new Kigali Convention Centre (KCC), which became one of the most recognizable modern structures in Africa.
Distinguished by its translucent dome, the Kigali Convention Centre, standing alongside the adjoining 5-star Radisson Blu Hotel, is the most iconic and modern convention center in all of Africa. It's architecturally modeled after a traditional Rwandan king's palace, with a large dome as the main feature.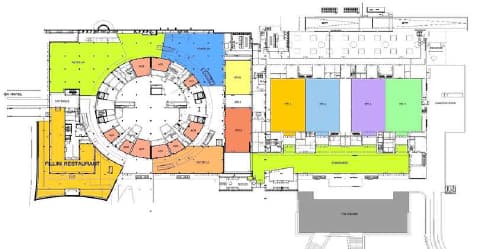 The KCC contains facilities to support all aspects of the Open Science Conference, including plenary and parallel session rooms, smaller meeting rooms, a large foyer for posters, exhibitor space, and facilities for streaming this hybrid event.
How to get to the Kigali Convention Centre?
Kigali International Airport (KGL) is 5.8kms from the Kigali Convention Centre. Travel time between the airport and convention center varies by transit type (shuttle, taxi) and traffic circumstances.
Find out more about Kigali airport transfers to Convention Centre & Radisson Blu